MEDICINE WALK  & WALK AWAY

As one of the greatest tools to prepare you well for a long visionquest on a solo in the mountains, we offer you the opportunity for taking a one day´s Medicine Walk. Individually guided by Helen and Team! Ask for a date…
The Medicine Walk is a day's journey — from sunrise to sunset — upon the face of the earth. It is a challenge for your every-day routine-self and a mirror in which signs and symbols of your inward journey are reflected.
The walk begins and ends with sacred ceremony! It marks a time for your WILD self to retreat from human contact, from food and from entering any man-made building.  It lasts one  full sun-leap, from dawn to dusk, sunrise to sunset and it weaves an allegorical, transpersonal or symbolic story that unfolds into your soul: the story of a man, that opens her eyes, ears, hands and heart for the gifts of the wilderness that is always here and now.
Yes, that  story can wake you up for your natural potential to be HERE and NOW! It may indicate future life direction, inherent gifts, the challenges you face, and the tasks you need to perform to become whole. Become fully aware, of who you are in this very moment. It is about presence of being and will reconnect you to your Mother Earth in a very gentle but irresistible way.
The taboos you will accept are; from sunrise to sundown:
No food, only drink
No human shelter, but open sky & nature…
No human contact, no talks, nor eye-contact
No plan, no roads, nor ´rides`
No pre-occupation… follow your spontaneity
No need to hurry
TAKE YOUR TIME OUT!
When, in the first moments of sunrise, you start the journey, you create a ´threshhold`. Become ever so slow and silent and be fully aware of that one step, when you cross the threshold into the ´other-world`. You enter the Reality of Ritual. R´tham: the right thing to do, at the right time, in the right mood…
The whole journey is under the protection of the spirit- helpers whom you call for, whom you dedicate your Medicine Walk to! When you go, you go with a  great blessing. A blessing also from the sacred ancestors, the elders and the stewards of this work. And we travel with you…as well!
When you return, in the last moments of the sinking sun, again, you get as slow and silent as you can, give thanks for everything and be aware of the threshold (probably another one than before) ; cross in grace and gratitude and … be happy for all the breaths you were able to take so freely during your journey.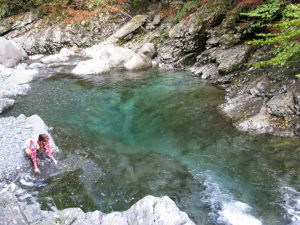 Come back safe and healthy, with a smile…
read more:
https://creavista.org/veranstaltungen/creavista-open-space-2023/