SACRED WOMEN´S GATHERING
Being a Woman is to be a creator, manifesting a life that reflects her heart's desire. A creator, constantly generating her life through the energy of love in her heart.
♥ Connect with other soulful women and experience sisterhood, support, being seen, loved and celebrated
♥ Attune to the Chakra system, and bring balance into them through various practices, dance, exercises, diet, herbs, massages and rituals
♥ Experience Dance & Sound healing, Meditation, Breathwork and Emotional Alchemy Healing, Goddess Rituals, as well as Shamanic Practices and Herbal Medicine
♥ Dive into Tantric practices – embrace the Divine Feminine and ancestral gifts
♥ Connect with your Goddess Ally and work with her throughout our journey together
♥ Enjoy daily Women's circles and tribal gatherings around the fire with music, drumming and storytelling
♥ Honour cycles of Women and Nature, attune to the womb, explore archetypal energies, symbols and Goddess wisdom.
♥ Full Moon & Summer Solstice ceremony – dance & music around the fire
♥ Flower baths & sweat lodge – bless the sacred temple of our body, cleanse the aura of past hurts and heartbreak, and open to the abundant flow of love in the universe.

SUMMER SOLSTICE CELEBRATION IN A SACRED SPACE OF SISTERHOOD
DIVE DEEP INTO THE NOURISHING SACRED SPACE CREATED FOR
YOU TO AWAKEN TO YOUR AUTHENTIC SELF. CELEBRATE THE
POWER OF SISTERHOOD WITH ANCIENT RITUALS, DANCE &
SINGING CIRCLES, FULL MOON CEREMONY & GODDESSES
INVOCATIONS, WOMEN'S CIRCLES, MASSAGES, MEDITATION AND WILD NATURE.
TOGETHER WE WILL EXPLORE OUR BODY, OUR SEXUALITY,
POWER, BEAUTY, OUR HEART, AND THE FEELINGS IT CARRIES.  IN THE CONNECTION WITH ONE ANOTHER, ALL OUR RADIANCE AND PRESENCE IS AMPLIFIED IN CIRCLE WITH OUR SISTERS.
JOIN US ON THIS POWERFUL JOURNEY OF INTIMATE CONNECTION WITH A COMMUNITY OF SISTERS, WITH MOTHER NATURE, AND YOURSELF  ATTUNE TO THE DEEPEST, WILDEST, MOST ANCIENT RHYTHMS OF YOUR SOUL.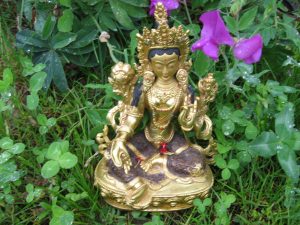 Facilitators: Lynne Rey, Zoja Begovic, Helen-Ananda Heddema
For Further Information please contact us on:
Tel: +385996678546            templeoftheheart123@gmail.com
BOOKING SEE WEBSITE – TERMINE