Date - Time:
05.08.24 - 18.08.24 - 17:00 - 12:00 Uhr
Seminar venue: Macugnaga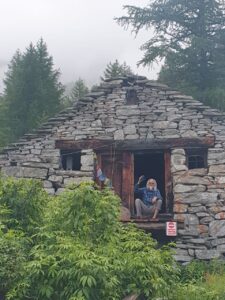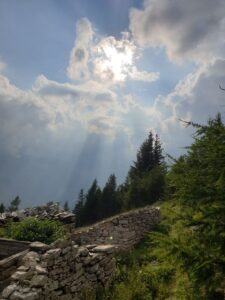 Our favorite VisionQuest place, Alpe Meccia/Macugnaga, is located at 1,800 m above sea level, as if on a "balcony "opposite the gigantic mountain goddess "La Rosa" (Monte Rosa 4670 m), there we have leased 2 old stone alpine huts with lots of space all around for our tents, the yurt for group work and lots of wide wild land with rivers/waterfalls & breathtaking views.
You will get directions to Macugnaga when you register….
"Natural power for you & the world" at the Lago d'Orta" Armeno, North Italy
Is it time to serve your purpose on earth with clarity and love?
VisionsSearch is an ancient, powerful ritual of initiation for life transitions, which supports us on our way to bubbling joy of life, clarity and love of life!
Management: Andreas Föhr
Assistance: Lea Sonderegger, & Luca Mini, accompanied by the elders Shanti Petschel & Helen Schulz
Seminar costs: from Sfr 1050.- to Sfr 1800.- according to self-assessment
Vegetarian meals and infrastructure costs: Sfr 290
Flyer adults for download