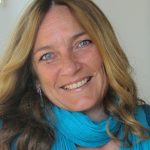 My name is Mia Brummer, born in 1964 and I have been working with alternative healing methods since 1994.
As a mentor, I face the challenges of learning every day and putting my knowledge into a form so that I can address each participant in his or her own way and hit the right note and find the image that opens the door to authentic being.
For me it is a miracle every time to see what is possible when a person accepts the gifts of the teachings of ancient traditions, no matter what cultural background they come from; when he consciously begins the journey through the medicine wheel.
After my studies of metaphysics and conventional training in psychotherapy, in my daily work in practice and with patients I realized that I was reaching my limits with conventional therapeutic techniques – especially in trauma work. So I looked for solutions to find the non-verbal space of healing together with the patient, to enter into it and there not only to change symptoms but to find the key to activate the self-healing powers. Because in my opinion that is what it is all about.
I found remarkable solutions in ethnomedical healing methods, and especially in shamanism. My apprenticeship years led me to the teachings of Alberto Villoldo, Juan Nunez del Prado and his son Ivan, the Foundation of Shamanic Studies, healers from the Altai Mountains, from Africa and the Andes.
Meanwhile I follow more and more the call to be a Chakaruna and to share my knowledge and I take this task very seriously.
Being a teacher and mentor for me does not mean arriving somewhere to make wise recommendations from there. It also does not mean for me to go through my curriculum, in which I teach "one-to-one" the techniques of a certain shamanic direction, relatively unstained.
Here and there I feel like a "midwife" who takes part in the process of "unfolding" with amazement, reaching out her hand – sometimes lovingly, sometimes demanding – and always aware that she is only a witness to the enormous heroic journey that turns driven people into true dreamers – dreamers who know how to create worlds!
Welcome to the circle of dreamers! schamanische-seminare.de
Resume:
After graduating from high school and studying business administration, I worked as an economic and management consultant, providing structural and organisational support to mainly small and medium-sized companies – first in a permanent position, then as a freelancer from 1990. As an additional professional qualification and in order to maintain a balance between mind and soul, I have been involved in psychotherapy since 1994 and rounded off my therapeutic qualification with the Master of Metaphysical Science, M.MSc.
In addition to my practice, which I have been running since 2004, I give lectures, write specialist books and give seminars both in a therapeutic environment and as a company coach.
My therapeutic training included:
Trauma therapy/EMDR
Client-centered conversational psychotherapy according to Carl R. Rogers
Art therapy according to Gisela Schmeer
Transaction analysis according to Eric Berne
Systemic and humanistic couple therapy
Systemic therapy/constellation work according to Matthias Varga von Kibéd Short-term therapy according to Steve de Shazer.
Clinical hypnosis
Work with fairy tales and myths
trained vision search leader in the tradition of the School of Lost Borders, with Meredith Little, Sylvia Koch-Weser and Franz Redl
Certified EMMETT Full Practitioner
I am currently writing my doctoral thesis on ethnomedicine.
Permission to practice medicine as a profession in the field of psychotherapy (according to § 1 Abs.1 Heilpraktikergesetz) was granted by the Department of Health and Environment of the City of Munich.